A corporate contribution is an essential investment in the cultural life of the residents and visitors of Santa Fe and Aspen. Companies wishing to enhance their community support while increasing their own visibility among cultural audiences will find such an opportunity in Aspen Santa Fe Ballet's corporate sponsorship program.
The business community is a valued partner in Aspen Santa Fe Ballet's artistic and educational activities. Contributions of all sizes and in-kind gifts enable Aspen Santa Fe Ballet to operate at the highest standard of artistry.
Sponsorship agreements may be tailored to suit your organization's interest and objectives. To learn more about corporate sponsorship opportunities, please contact:
Sponsor Profiles
Presenting Sponsors
Alpine Bank
Aspen Season Presenting Sponsor
Alpine Bank is proud to call Colorado home. Since 1973, we've been giving back to the Colorado communities where we live, work and play. More than 46 years later, hundreds of organizations and thousands of individuals have benefited from Alpine Bank and Bob Young's generosity.
Community events, the arts, animal shelters, sports and recreation, and particularly children and education have been the focus of Alpine Bank's philanthropy. Bob Young was recognized as the Colorado Philanthropist of the Year. In every Alpine Bank community, the bank is a major donor and supporter of local nonprofits.
Chairman Bob Young said he originally adopted his policies of giving back to the community because he thought it would be good for the bottom line. He has since realized, "It isn't good for the bottom line, it is the bottom line."
For more information on all the Alpine Bank offers, go to www.alpinebank.com

Foundation Sponsors
Melville Hankins Family Foundation
The Melville Hankins Foundation upholds its mission to promote arts, music, education, animal services and welfare as well as religious causes related to the Episcopal or Anglican Churches.

The Shubert Foundation
The Shubert Foundation is dedicated to sustaining and advancing the live performing arts in the United States. In service of this mission, the Foundation provides general operating support to not-for-profit, professional resident theatre and dance companies across the country, and to some arts-related organizations that help support their development.
The Foundation's Board of Directors believes that the most effective way to encourage the artistic process is by providing the general operating support that reinforces the structure that nurtures creative development. Grant recipients must have track records of artistic achievement, administrative strength and fiscal responsibility.

Les Dames d'Aspen
In 1983, at the request of Lita Warner Heller, President of the Board of Ballet/Aspen, board member Christine Aubale Gerschel organized, founded and became President for three years of a group of dynamic and energetic women to be a fund raising auxiliary for Ballet/Aspen called Les Dames de Ballet.
During the fall of 1985, Christine Aubale Gerschel and Joan Bracken Bain were responsible for restructuring the group into an autonomous organization with its own 501(c) (3) renamed Les Dames d'Aspen, Ltd. In February 2002, Christine Aubale Gerschel once again became President of Les Dames d'Aspen and restructured and revived the group into a new identity.
Les Dames d'Aspen marks its 36th Anniversary in 2019. Over the years, this prestigious organization has contributed more than $4.1 million to local arts organizations and scholarships.
For more information visit www.lesdamesdaspen.com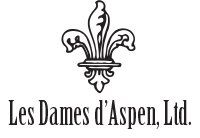 Aspen Community Foundation
Aspen Community Foundation builds philanthropy and supports nonprofit organizations by connecting donors to community needs, building permanent charitable funds, and bringing people together to solve community problems.
ACF has been working since 1980 to improve the quality of life in our region. Based in Basalt, Colorado, our efforts have an impact in communities throughout the greater Roaring Fork and Colorado River valleys, including Aspen, Snowmass Village, Woody Creek, Basalt, El Jebel, Carbondale, Redstone, Marble, Glenwood Springs, New Castle, Silt, Rifle, Battlement Mesa and Parachute.

Government Sponsors
The City of Aspen
The City of Aspen's Grant Program supports non-profit organizations that promote a mentally and physically healthy community; provide protection for our natural environment; and create opportunities for connections for all community members, through partnerships, ease of access, stewardship, arts and cultural enrichment, and innovation. Since 2011, the City of Aspen has contributed more than $17 million in grant funding to our local non-profits in recognition of the vital role they play in our community.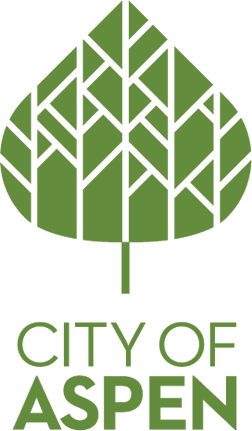 National Endowment for the Arts
The National Endowment for the Arts was established by Congress in 1965 as an independent agency of the federal government. To date, the NEA has awarded more than $5 billion to support artistic excellence, creativity, and innovation for the benefit of individuals and communities. The NEA extends its work through partnerships with state arts agencies, local leaders, other federal agencies, and the philanthropic sector. Through its Art Works grants, the NEA supports the creation of art that meets the highest standards of excellence, public engagement with diverse and excellent art, lifelong learning in the arts, and the strengthening of communities through the arts.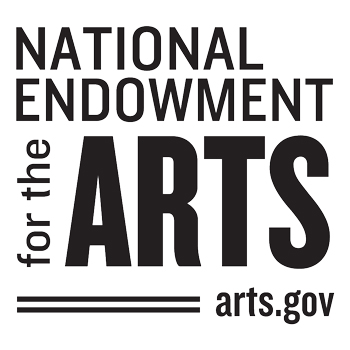 New Mexico Arts
New Mexico Arts is the state arts agency and a division of the Department of Cultural Affairs. The 15-member governor-appointed New Mexico Arts Commission serves as its advisory body. The Agency's primary function is to provide financial support for arts services and programs to non-profit organizations statewide and to administer the 1% public art program for the state of New Mexico.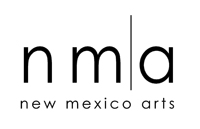 Colorado Creative Industries
In July 2010, Colorado's new Creative Industries Division merged the former Council on the Arts and Art in Public Places program to capitalize on the immense potential for our creative sector to drive economic growth in Colorado. A division of the Colorado Office of Economic Development & International Trade, Colorado Creative Industries sees a future where Colorado is a premiere "Creative Economy." We strive to create a strong brand identity, a Top 10 reputation, and create significant and sustained investment in the creative sector where creative entrepreneurs and enterprises will flourish. It's our goal for Colorado to "grow its own" creative workforce.