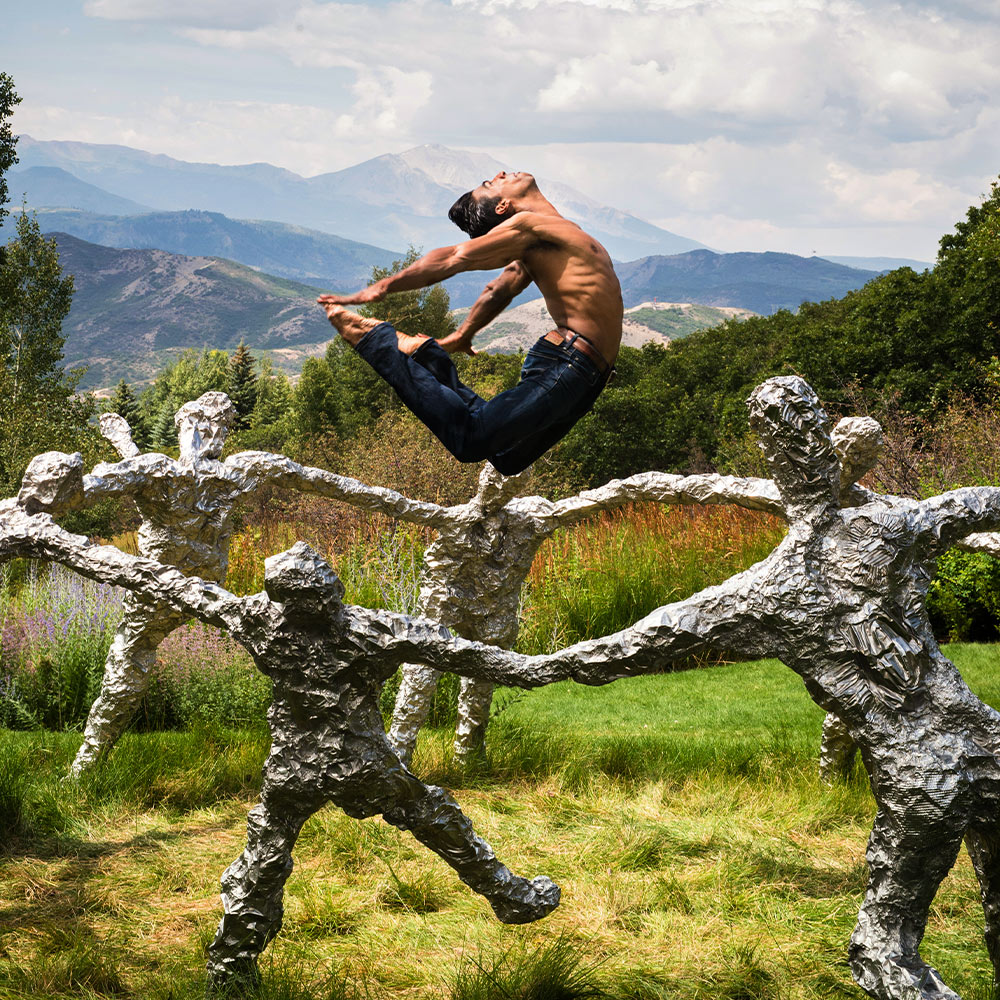 How will the dance world reconstitute in a post-pandemic future? The Aspen Santa Fe Ballet Fund for Innovation in Dance was launched in March 2021 to address that very question. A creative hub, the Fund will stimulate necessary and honest communication between industry stakeholders. A think tank, it will acknowledge changing norms, new realities, evolving values, and generational transition. A flexible tool, it will implement collaborative solutions to reconcile the interests of performers, presenters, and audiences. An engine, it will galvanize pragmatic action. The Fund's aspiration is that dance returns to American stages reinvigorated, in a manner that promotes efficiency, effectiveness, and success.
In this bold reinvention, the Aspen Santa Fe Ballet organization gives back to the field in a way never done before. The Fund will evolve in phases. Initially, the focus remains on ASFB's existing, high-caliber programs in our home communities—live performances, dance education, and community outreach. Longer-range plans will widen the purview, developing initiatives that target the emerging needs of dance constituents nationally. By design, the Fund seeks to perpetuate the artistic legacy and adventurous spirit of the resident dance company, Aspen Santa Fe Ballet (1996-2021), built and celebrated over the course of 25 memorable years.


To a vibrant dance future!