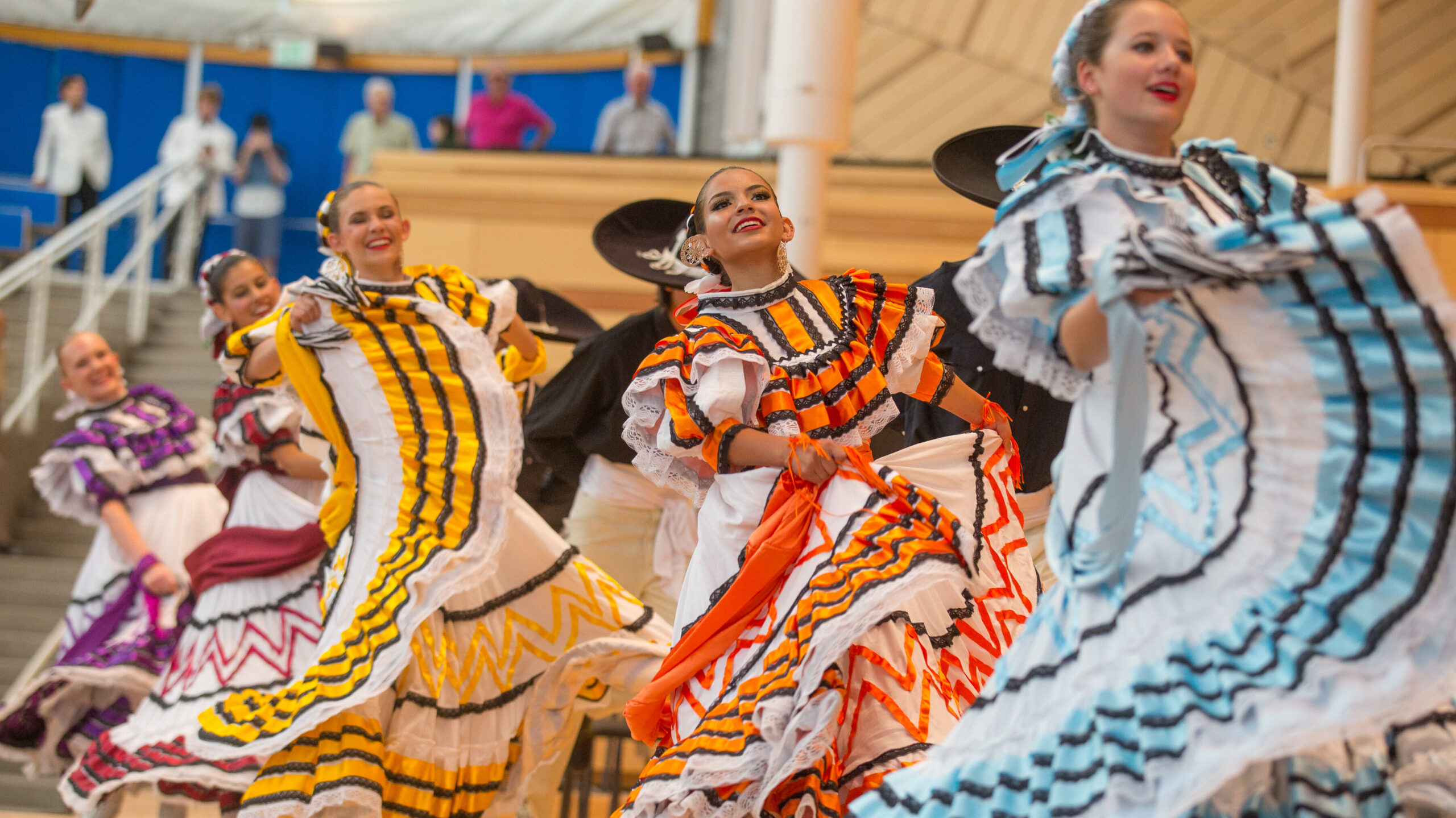 Aspen Santa Fe Ballet Folklórico enriches the lives of children through free, after-school instruction in Mexican folkloric dance. Aspen Santa Fe Ballet founded Folklórico in 1998 with a goal of engaging the community with high quality arts outreach. Folklórico now directly impacts the lives of 240 students, grades K-12 in Basalt, Carbondale and Santa Fe public schools. The award-winning Folklórico ensemble performs regularly across the region.
With remarkable success Folklórico transcends cultural barriers through the art of dance. Folklórico teaches artistic excellence, promotes positive youth development and encourages the crossing of cultural boundaries by students and their families. It represents Aspen Santa Fe Ballet's firm commitment to engage and inspire new generations of creative thinkers and artists.
Read more about ASFB's educational programs
Aspen Santa Fe Ballet Folklórico offers many performing and educational opportunities. Each year, an annual recital showcases the entire program, providing participants with a chance to express their appreciation for the cultural dances of Mexico. Qualified students may be asked to join the ASFB Folklórico performance group or participate in other educational events that are held across the Western U.S. and Mexico. These have included performances at the Mexican Independence Day celebration with the Colorado Symphony organized by the Mexican Consulate in Denver. ASFB Folklórico has also been represented at national and international folklórico conferences in Las Vegas Nevada, and Hidalgo, Mexico to name a few.
For information contact:
Francisco Nevarez-Burgueño
Aspen Santa Fe Ballet Folklórico Director
970-925-7175 ext 409


[email protected]