LENSIC PERFORMING ARTS CENTER
DECEMBER 16, 2:00PM & 7:30PM
DECEMBER 17, 1:00PM & 5:00PM
ACT ONE
SCENE I THE PARTY
Mother…………………………………Sadie Brown

Father………………………….Micheal Bushman

Clara…………………………………..Helen Marlow

Fritz…………………..Liam Michaels-Northfield

Uncle Drosselmeyer……………Steven Cook 

Governess…………………………………….La Emi 

Guests…………………………………..ASFB Artists
Lorraina Boyette, Genevieve Boyle,
Elijah Hartley, Brooke Huebner,
Timur Kan, Cristina Landeros,
Lucas Tischler,
Angel Alexandro Romero-Najera
Children……………………………….ASFB School
December 16
Joseph Baumbach, Adelynne Best,
Lauren Lopez Gonze, Nathaniel Ingliss,
Rafael Ingliss, Hanna O'Sullivan,
Francisco Rivera, Carolina Rivera-Torres,
Paulino Rivera-Torres, Ginger Villarrubia
December 17
Joseph Baumbach, Adelynne Best,
Bianca Cessieux, Sarah Hoffman,
Nathaniel Ingliss, Rafael Ingliss,
Francisco Rivera, Carolina Rivera-Torres,
Paulino Rivera-Torres, JhennaRose Velarde
Carolers……………………………….ASFB School
December 16
Juliette Anderson, Jesus Estrada,
Lidah Larsen
December 17
Jesus Estrada, Rose Gubelmann,
Violet Salaza
Marionette…………………………..ASFB School 
December 16
Margret Jacobo
December 17
Audrey MacDonald

Doll……………………………………….ASFB Artists
December 16
Hannah Argyle
December 17
Alison Ramoran

Jack in the Box………………..Dominic Godoy
SCENE II THE BATTLE
Nutcracker Prince………………….Timur Kan

Rat King……………………….Michael Bushman

Mice………………………………………ASFB School
Averie Bell, Amar Preet Bodell,
Bianca Cessieux, Eleanor Coberly,
Julia Courtney, Jayde Martinez, Lola Wetzel,
Ginger Villarrubia (Understudy)

Soldiers………………………………..ASFB School
Ana Alexandrescu, Sofia Alexandrescu,
Grace Driscoll, Tessa Driscoll,
Juliana Gallegos, Margret Jacobo (12/17),
Carly Luchini (12/17),
Audrey MacDonald (12/16),
Jocelyn Newhall (12/16)

Toy Soldiers………………………….ASFB School
Bonnie Bannerman, Andria Bender,
Chiara DeMange, Ciaran Gilmore,
Eden Tanuz, Alina Vasquez

Bear……………………………………...ASFB School
December 16
Carly Luchini
December 17
Jocelyn Newhall

*Rabbit…………………………………………………….

*Monkey………………………………………………….

Blocks…………………………………..ASFB School
December 16, 2:00 pm
Margot Flynn,
Rebekah Michaels-Northfield,
Talia Palacios Rubel, Jazlyn Romero,
Aria Roybal
December 16 7:30 pm
Juniper Carroll, Emersyn Jensen,
Juliana Julien,
Colette LaForte Andrews,
Liana Quintana
December 17 1:00 pm
Wyatt Gagnon, Gemma Garcia,
Nellie Huyck-Lopez, Anna Liang,
Aria Rodriguez
December 17 5:00 pm
Carmen Cortez Bailey, Briel Holton,
Carsen McIntosh, Emma Schachtner,
Adele Shea
SCENE III KINGDOM OF SNOW
Snow Queen…………………Jackie McConnell

Snow King……………………Micheal Bushman

Snow Prince………………………Lucas Tischler

Snowflakes…………………………..ASFB Artists
Hannah Argyle, Lorraina Boyette,
Genevieve Boyle, Lizzie Devanney,
Nikki Ferry, Brooke Huebner,
Arianna Hughlett, Devin Larsen,
Savannah Lyle, Alison Ramoran,
Emily Ridings, Mary Ann Schaefer,
Demi Trezona
INTERMISSION
ACT TWO
A CAROUSEL TRIP AROUND THE WORLD
Sugar Plum Fairy…………….Brittany Pollack

Cavalier…………………………..Robert Fairchild

Spanish Flamenco………………………..La Emi 

Arabian Silk Dance………..Katrina Amerine
with Michael Bushman

Dunhuang Ribbon Dance………..Isabel Shi 

Chinese Fu Dog………….Sofia Alexandrescu
& Juliana Gallegos
French Mirlitons………………….ASFB Artists 
December 16, 2:00 & December 17, 5:00
Demi Trezona
with Brooke Huebner and Devin Larsen
December 16, 7:30 & December 17, 1:00
Savannah Lyle
with Genevieve Boyle and Arianna Hughlett
*Cooks……………………………………………………..

Candy Canes………………………..ASFB School
December 16 2:00 pm
Livia Flynn, Millie Larsen, Aspen Martinez,
Larkin Michaels-Northfield, Mila Moore,
Sylvie Scarola, Sammy Sze, Sarah Wax
December 16 7:30 pm
Amelia Chavez, Elena Cruzado-Kolar,
Ayaka Ingliss, Mila Moore,
Aurelia Rivera-Torres, Sylvie Scarola,
Stella Walcott, Joy Waltman
December 17 1:00 pm
Laura Bingaman, Agata Cirulis,
Vivian Cooper, Bailey Mascarenas,
Amara Mueller, Aaliyah Padilla,
Rory Parker, Eponine Scott
December 17 5:00 pm
Zaharra Blue-Sky, Birdie Bonner,
Saoirse Coffey, Zayah Hoffman,
Jennifer Lozoya, Xochitl Marquez Alcantar,
Amaya Penner, Hero Sanford
Jalisco Celebration………….ASFB Folklórico
Jesus Estrada, Ailani Garcia (12/16),
David Garcia, Reyes Garcia Rubio,
Amalia Jasso (12/17), Kevin Lopez,
Karla Melendez (12/16), Jorge Moreno,
Melanie Ortiz Ramirez, Julieta Rios (12/16),
Maria Fernanda Rivera (12/17),
Allyson Silva (12/17), Mariela Sotelo (12/16),
Ruby Sotelo, Azul Veleta (12/17),
Jonathan Venegas
Waltz of the Flowers…………….ASFB Artists
Hannah Argyle, Lorraina Boyette,
Genevieve Boyle, Lizzie Devanney,
Nikki Ferry, Brooke Huebner,
Arianna Hughlett, Devin Larsen,
Savannah Lyle, Alison Ramoran,
Emily Ridings, Mary Ann Schaefer,
Demi Trezona

Dew Drop…………………………….Sadie Brown

Bumblebees………………………….ASFB Artists
December 16 2:00 pm
Louise Bienvenu, Elaine Gonzalez,
Quinn Hook, Sawyer Knoll,
Mirabelle Krynak, Fatima Lakhani,
Iman Lakhani, Fiadh McLaughlin,
Richard Michaels-Northfield,
Cadence Rivera, Elsie Shultz, Sasha Sze
December 16 7:30 pm
Layne Cross, Ivy Dark, Sage Goodman,
Hanako Ingliss, Louise Mascia,
Richard Michaels-Northfield,
Lillianna Olivas, Eleanor Parker,
Cadence Rivera, Naylani Salazar,
Sasha Sze, Kaia Vaisa
Sunday, December 17 1:00 pm
Cecelia Alderete, Vivian Blagden,
Safina Campbell, Bryce Davisson,
Emma Sofia Fernandez, Adalaya Glime,
Micah Glime, Sophia Hernandez,
Eleanor Marble, Harper Marshall,
Gea Padilla, Ava Paisano Kelley
Sunday, December 17 5:00 pm
Vivian Blagden, Gray Bowers,
Autumn Davis-Gibbon,
Zamorah Garcia Bailey,
Adalaya Glime, Micah Glime,
Eva Holthouse, Sophia Lozoya,
Penelope Martinez,
Siena Morse, Lia Valdez,
Anaya Wickizer
GUEST ARTISTS
BRITTANY POLLACK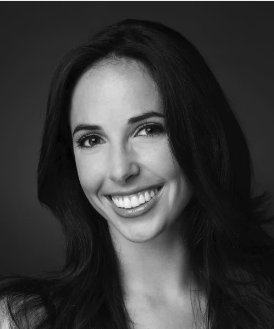 Brittany Pollack is from Woodcliff Lake, New Jersey. She attended summer courses at the School of American Ballet, the official school of New York City Ballet, in 2001 and 2002, enrolling as a full-time student that fall.
In June 2006, Ms. Pollack was asked to become an apprentice with New York City Ballet and joined the Company as a member of the corps de ballet in February 2007.
She was promoted to soloist in February 2013.
In her Broadway debut, Ms. Pollack performed as Louise Bigelow in the revival of Rodgers and Hammerstein's Carousel at the Imperial Theatre. She also performed the role of Clara in the NYC Radio City Christmas Spectacular in 2001.
Ms. Pollack appeared in the film NY EXPORT: OPUS JAZZ, a scripted adaptation of the Jerome Robbins ballet of the same name, which aired on PBS and won an Audience Award at the 2010 South by Southwest Film Festival. She can also be seen in the feature film Camp. She was featured in PBS's "Great Performances: NYCB in Paris" as the 4th movement principal in George Balanchine's Symphony in C (2017). Other TV appearances include the role of Lead Spanish in Live from Lincoln Center's George Balanchine's The Nutcracker (2011) and on The David Letterman Show. She was featured as a Jet Girl in Steven Spielberg's adaptation of West Side Story, choreographed by Justin Peck.
ROBERT FAIRCHILD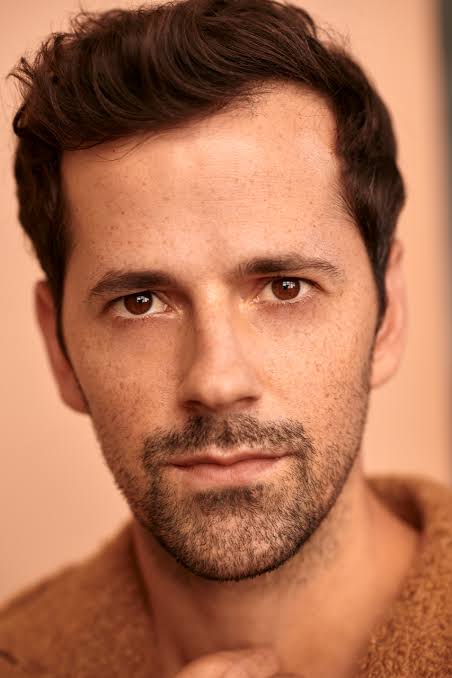 From 2009 to 2017, Fairchild performed as a Principal Dancer with the New York City Ballet premiering roles in new works by Christopher Wheeldon, Justin Peck, Alexei Ratmansky, Wayne Mcgregor, Peter Martins, and Angelin Prejlocaj. He made his Tony nominated Broadway debut in 2015 as Jerry Mulligan in the Tony Award-winning musical An American in Paris, which he reprised in London's West End in 2017. He was awarded the Drama Desk, Outer Critics Circle, Theater World, National Dance and Astaire Award for this performance and was nominated for the Evening Standard and Drama League Awards. From 2009 to 2017, Fairchild performed as a Principal Dancer with the New York City Ballet. His other theater credits include Monster in Mary Shelly's Frankenstein (Signature Theater, Chita Rivera Award), Harry Beaton in Brigadoon (New York City Center), Will Parker in Oklahoma! (Royal Albert Hall, London), Mike Costa in A Chorus Line(Hollywood Bowl), and Bill Calhoun in Kiss Me Kate (Roundabout Theater Company's 2017 Gala). Television: Soundtrack (Netflix), Mixtape (FOX Pilot), Julie's Greenroom (Netflix), Oklahoma! (BBC Proms), Romeo in Romeo and Juliet and Carousel Boy in NY Philharmonic's Carousel(PBS's Live from Lincoln Center), Dancing With The Stars, The Late Show With Stephen Colbert, Live with Kelly and Michael, CBS Sunday Morning, and 60 Minutes. Film: Tom Hooper's Cats, An American in Paris Live (West End Production), The Chaperone and NY Export: Opus Jazz. Represented by CAA. This upcoming spring he will be leading the cast in the new stage adaptation of the Oscar winning film The Artist in the UK.
@robbiefairchild
KATRINA AMERINE
Katrina Amerine was born and raised in southern California. A dancer from a young age, she graduated from the Los Angeles County High School for the Arts and has been a long-time member of Nancy Evans Dance Theatre as a dancer, choreographer and recently designated costume designer. Through her exploration of dance, she found aerial arts. She has performed with production companies such as Way 2 Much Entertainment, Jumbo Shrimp Circus, and also coaches at Womack and Bowman the Loft. Her specialties are silks, hammock, single point trapeze and aerial straps. She is happy to be returning as a guest artist with Aspen Santa Fe Ballet.
HANNAH ARGYLE
Hannah Argyle is a professional ballet dancer from Salt Lake City, Utah. Hannah danced for Ballet West as a Trainee while studying ballet at the University of Utah on scholarship. In 2022, she graduated with a Bachelor of Fine Arts Degree in Ballet. Following graduation, Hannah has danced professionally with Chrysalis Ballet, dancing principal roles and traveling with the company to Italy for the Florence Dance Festival. Hannah is a guest artist for Aspen Santa Fe Ballet and loves performing in The Nutcracker.
LORRAINA BOYETTE
Hailing from Charlotte, NC, Lorraina Boyette began her training at Charlotte Ballet under Jean-Pierre Bonnefoux and Patricia McBride. She spent multiple summers at Ballet West before joining the company as a Trainee. She performed with Ballet West in Cinderella (Ashton), Swan Lake (Sklute), and The Nutcracker (Christensen). Lorraina has been a recurring guest artist with Aspen Santa Fe Ballet and participated in two artist exchange programs with the Berlin State Ballet School. Following her time with Ballet West she joined Nashville Ballet under Paul Vasterling, performing classical and contemporary repertoire with the company. Lorraina is honored to be a two time Jacob's Pillow Alumni ('20,'22) working closely with program director/choreographer Annabelle Lopez-Ochoa, and had the privilege of being a part of their 90th Anniversary Gala. Lorraina is currently a freelance artist based in Charlotte, North Carolina and is excited to return for Aspen Santa Fe Ballet's Nutcracker again this year.
GENEVIEVE BOYLE
Genevieve Boyle was born in Salt Lake City, Utah. She began her training at Salt Lake Dance Center and then went on to Ballet West Academy. She attended high school at Salt Lake School for the Performing Arts where she focused on ballet and contemporary ballet. After graduation, she moved to Chicago and trained at Ballet Chicago under the guidance of Patricia Blaire and Dan Duell. After a year in Chicago, she was accepted into the Ballet Program at the University of Utah to further her training and education. While at the University, she choreographed a piece titled Subjects of Ymir involving her fellow students and which was performed at the Marriott Center for Dance. At the University she performed in many works including Carmina Terra by Susan Jaffe, Sur le Fil by Penny Saunders, Carmen by Chun-Lin Tseng and Jay Kim and Becoming by Sayoko Knode. The summer before her senior year she was chosen to perform in the Choreographic Institute at the University of Utah. She worked with select choreographers from around the country on their premier pieces. This included Christina Ghiardi, James Kopecky and Jenelle Figgins. After graduating with a Bachelor of Fine Arts, she joined Diablo Ballet as a Senior Trainee.
SADIE BROWN
Sadie Brown began her professional career with The Grand Rapids Ballet as an apprentice in 2010. She was promoted to full company member after her first season and a new creation of Romeo & Juliet. Her role as Juliet took her to Slovakia and Austria where she guested with Ballet Bratislava. In January 2013 she joined Aspen Santa Fe Ballet. Here, she was the original cast of 10 world premieres and performed leading roles in ballets by renowned choreographers such as Jiri Kylian, Jorma Elo, Nicolo Fonte, Cayetano Soto and Alejandro Cerrudo. Her international touring has taken her to stages around the globe in 9 countries. Sadie was with ASFB for 8 seasons before the dissolution of the professional company. She joined the Cirio Collective for their 2023 season where she performed works by Lia Cirio and Jeff Cirio. Sadie now resides in Boulder, CO with her husband and acts as artistic consultant for the Boulder Ballet.
MICHAEL BUSHMAN
Micheal Bushman was born in Los Angeles, California. He received his training from Wilhelm Burmann, Ballet West, Pacific Northwest Ballet, Manhattan Youth Ballet, and Lisa Cuizon at Cuizon Ballet Center. He also danced Ballroom with Meagan Mendoza, competing, and winning multiple awards. Mr. Bushman moved to New York to train with Wilhelm Burmann and Manhattan Youth Ballet. While there he danced in many Balanchine ballets such as Divertimento No 15, Western Symphony, Serenade and Who Cares?. He then furthered his studies at the Pacific Northwest Ballet, where he danced the lead role of Beast and Prince in Bruce Wells' Beauty and roles in George Balanchine's The Nutcracker, and Kent Stowell's Swan Lake. Mr. Bushman joined Ballet West II in 2022 where he performed in Les Noces, The Sleeping Beauty, John Cranko's Onegin, Willam Christensen's The Nutcracker, and the pas de trois in Paquita.
STEVEN COOK
Steven Cook joined the Chicago Ballet at age 16 and followed the company director Ben Stevenson to the Houston Ballet before coming to New York to appear on Broadway in the musical "Doonesbury". He also danced with DANCERS, NYC, and Contemporary Ballet at City Center, NYC. In 1995 he joined the faculty of Stella Adler Studio of Acting where he was a full-time professor and director for more than 20 years. He created 12 original works and directed over 20 plays during his tenure at Adler. He founded MAD (Movement and Dance Theater) as a performing wing of the Adler Studio. As an actor he has performed with Riverside Shakespeare, Pulse Ensemble, Vermont Shakespeare and Adler's Harold Clurman Lab among many others. He choreographed a full-length Cinderella for St. Louis Ballet, as well as original works for Arlington Dance Theater and Eglevsky Ballet. He has taught movement technique for The National Shakespeare Conservatory and The National Theater for the Deaf. Mr. Cook has had the honor to serve as an artistic advisor to the Margie Gillis Foundation along with his ongoing association as a guest artist with Stella Adler Studio. Mr. Cook is an avid Argentine tango dancer and has taught and performed tango in the United States, Argentina, and Europe.
LIZZIE DEVANNEY
Born in Bel Air, MD, Lizzie Devanney began her training with Dance Conservatory of Maryland and continued with University of North Carolina School of the Arts (UNCSA.) After graduating from UNCSA, she was invited to join the professional division at Pacific Northwest Ballet (PNB). She attended summer programs at Pacific Northwest Ballet, School of American Ballet, Boston Ballet, Carolina Ballet, and Next Generation Ballet. In 2020, Ms. Devanney was selected for the Royal Danish Ballet – PNB Exchange Program and was also selected as one of 25 young dancers awarded a scholarship from the American Friends of the Paris Opera & Ballet. Her repertoire includes Kent Stowell's Cinderella, Helen Pickett's Petal, and principal or soloist roles in Ethan Steifel's The Nutcracker, Kingdom of the Shades from Natalia Makarova's La Bayadére, and George Balanchine's The Nutcracker, Concerto Barocco and Serenade. Ms. Devanney is a company dancer with Diablo Ballet.
NIKKI FERRY
Nikki Ferry grew up in Carbondale, Colorado where she first began ballet at the Glenwood Dance Academy, followed by the School of Aspen Santa Fe Ballet. As a junior in highschool, at the age of 16, she left Colorado and moved to Pennsylvania to begin training with the Central Pennsylvania Youth Ballet, under the direction of Marica Dale Weary. From there, Nikki moved to Salt Lake City, Utah continuing her training for three years as a student of the Ballet West Academy. In addition to her year around training, Nikki has also attended summer programs with Colorado Ballet, The Harid Conservatory, Milwaukee Ballet, The City Ballet of San Diego, and Boston Ballet. Nikki recently graduated from the University of Utah with a Bachelor of Fine Arts from the Ballet Department of the School of Dance.
DOMINIC GODOY
Dominic Godoy, 17 years old, graduated from the Monterrey High School of Music and Dance with a degree in classical dance and is currently a trainee at the Joffrey Academy of Dance in Chicago. He has participated in one of the most noted competitions for young dancers, Youth American Grand Prix throughout his career where he has been awarded more than 21 scholarships for different international schools. Although specializing in contemporary and classical ballet, he has experience in jazz, musical theater, acting, and character dance. He is currently preparing for the most important ballet competition in the world—the Prix de Lausanne, representing his teachers in Mexico and the Joffrey Ballet.
ELIJAH HARTLEY
Elijah Hartley is from Montesano, Washington. He began dancing at eight years old in small studios throughout Washington and Oregon. He then moved to Salt Lake City, UT in 2017 to join Ballet West Academy. In 2021 he joined Ballet West's second company and performed in many of Ballet West's productions, including: Jerome Robbins' Glass Pieces, Willam Christensen's The Nutcracker, Michael Smuin's Romeo + Juliet, John Cranko's Onegin, and Bronislava Nijinska's Les Noces. He joined Diablo Ballet in Walnut Creek, CA in 2023.
BROOKE HUEBNER
Brooke Huebner was born and raised in Newport Beach, California. She trained at Classical Dance Academy, under her mother & former Joffrey Ballet dancer, Elizabeth Molak-Huebner. She trained summers at Ballet West Academy, American Ballet Theatre New York City, and Radio City Rockettes invitational. She graduated from the University of Utah Ballet Department in 2018, where she performed in works from notable choreographers like Gerald Arpino, George Balanchine, August Bournonville, Penny Saunders, Michele Wiles, and more. After graduating, she danced with Nevada Ballet Theatre, under Roy Kaiser, where she worked with Ben Stevenson, Septime Webre, Tiit Helmets, along with Cirque du Soleil. In 2021, Brooke was an invited performer in Nervi, Italy at the Nervi Music Ballet Festival. Besides performing, Brooke loves teaching, choreographing and sharing her passion for dance with the future generations. She was awarded the Outstanding Choreography award twice at the Youth America Grand Prix international ballet competition. Brooke is currently performing in Las Vegas, NV, in the Tournament of Kings show at the Excalibur. She enjoys dancing 6 nights a week, doing what she loves. Brooke is so excited as this is her 3rd season performing with Aspen Santa Fe Ballet!
ARIANNA HUGHLETT
Arianna Hughlett, from Kansas City, Missouri, began her training at Kansas City Ballet School and studied under Racheal Nye. She received additional formative training at Kansas School of Classical Ballet from Juan Pablo Trujillo and attended summer programs at The Royal Ballet School, Pacific Northwest Ballet School, and San Francisco Ballet School. Arianna joined Boston Ballet School as a Trainee in 2019 under the direction of Margaret Tracey. She entered the Graduate Program a season later, training with Kathleen Mitchell and Peter Stark. There she performed with Boston Ballet in the Company's productions of Swan Lake, Chaconne, Giselle, and The Nutcracker as well as multiple featured roles in Boston Ballet II performances, including works by George Balanchine, Jorma Elo, and Mikko Nissinen. In 2022, she joined Grand Rapids Ballet as an Apprentice where she danced ballets such as Balanchine's Who Cares? and Serenade. Additionally, she has choreographed works for Boston Ballet School, Boston Ballet's virtual season, Grand Rapids Ballet, and Boardwalk Ballet Project."
TIMUR KAN
Timur Kan began his professional training at the A. Seleznev Almaty Choreographic School in Almaty (Kazakhstan) at age 11. His ballet training is based on the Vaganova Method. Besides ballet, he also studied character, contemporary, and traditional folk dances as well. Upon graduating from the A. Seleznev Almaty Choreographic School where he received Associate of Fine Arts degree in ballet, he also was awarded to become a member of the Union of Choreographers of Kazakhstan. Timur joined the Abay State Opera & Ballet Theatre in Almaty, where he performed in a variety of classical ballet productions, such as Don Quixote, Swan Lake, La Bayadere, Sleeping Beauty, Romeo and Juliet, Flame of Paris and The Nutcracker. Timur also danced with The Samruk Contemporary Dance Theatre in Almaty (Kazakhstan), Joburg Ballet in Johannesburg (South Africa), Albany Berkshire Ballet in Albany (New York), Providence Ballet Theatre, and currently is with Newport Contemporary Ballet in Newport, Rhode Island. He is a laureate of many international dance competitions and has also had the privilege to work and train with notable teachers and choreographers from all over the world. Timur is excited to join Aspen Santa Fe's Nutcracker production this year."
LA EMI 
La Emi began her flamenco journey at the age of four and has emerged as a teacher and performer acclaimed for her artistry and craft. La Emi started studying flamenco with the Maria Benitez Institute for Spanish Arts (ISA) when she was four years old and began working with the Institute's youth company, Flamenco's Next Generation, at the age of 10. Just two years later when she was only 12 – she started teaching within the Northern New Mexico public school 
system. She began teaching for Moving Arts Española in 2005 and ISA in 2006. As a performer, La Emi has danced on stages from New Mexico to Spain, appearing in the production of "El Pintor" at the National Hispanic Cultural Center in Albuquerque (2010), Entreflamenco, the company of Antonio Granjero and Estefania Ramirez, at the Lodge at Santa Fe (2011, 2012 and 2015), Juan Siddi Flamenco Santa Fe (2013, 2014 and 2016) and Compañia Chuscales y Mina Fajardo (2010-2014). In 2011, La Emi was nominated and selected as one of the 12 young and emerging artists in Pasatiempo, and she received the 2012 Santa Fe Mayor's Melissa Engestrom Youth Artist Award for Excellence in the Arts. La Emi studied intensively in Spain with Carmela Greco and La Popi as well as José Galván, Juana Amaya, Yolanda Heredia, Iván Vargas Heredia, Torombo, Rocio Alcaide Ruiz and many others. She has performed under the direction of Carmela Greco, José Galván, and Torombo and at major venues and events including the Carmela Greco Seminario de Flamenco y Danza Española and Café de Chinitas in Madrid; Cuevas Los Tarantos in the Sacramonte of Granada and the Teatro Alameda Festival Flamenco in Sevilla. La Emi currently teaches and directs at the EmiArteFlamenco Academy, as well as performing in many venues throughout the country. In the summer of 2018, she launched her professional career with Heritage Hotels and Resorts producing performances at the Benitez Cabaret at The Lodge at Santa Fe. 
DEVIN LARSEN
Devin Larsen is originally from Salt Lake City, Utah. She received her pre-professional training from the Ballet West Academy, studying for 10 years prior to joining Ballet West as a Trainee on scholarship. Devin is currently a company member with Chrysalis Ballet in Salt Lake City, Utah. Devin has also danced professionally with Ballet Memphis, Oklahoma City Ballet, and Central West Ballet, performing works by choreographers such as Rene Daveluy, Agnes De Mille, George Balanchine, Dennis Spaight, Garrett Smith, Shani Robison, Jennie Creer King, and Danielle Diniz, along with many others. Devin is also an established teacher and finds joy helping her students develop their own unique qualities and talents. In 2017 she was featured in Pointe Magazine. This will be Devin's 4th season performing in Aspen Santa Fe's production of "The Nutcracker" and is very grateful to be back!
SAVANNAH LYLE
Savannah Lyle trained with Classical Ballet Academy until the age of 14, then was offered a full tuition scholarship with Ballet West and trained with Ballet West until she was offered a position in their second company. She worked for Ballet West II for two years until the pandemic hit. After that, she was fortunate enough to dance in Swan Lake, Jewels (where she performed Rubies, Emeralds, and Diamonds), she performed in Beauty and the Beast as the lead, and she was in the nutcracker for aspen Santa Fe ballet in 2022. She is currently teaching ballet at Utah Dance Academy as their ballet director as well as the collective dance studio
JACKIE MCCONNELL
Jackie McConnell, from Salem, Oregon, trained with Pacific Northwest Ballet School and received her BFA from NYU's Tisch School of the Arts. She has danced with Nevada Ballet Theatre, Oakland Ballet Company, Post: Ballet and the San Francisco Opera. In 2015 McConnell joined Diablo Ballet, based in Walnut Creek, CA. In her seven seasons with the company she has performed principal roles in Carousel (A Dance) by Christopher Wheeldon, Apollo and Who Cares? by George Balanchine and in the company's new production of The Nutcracker by Julia Adam.
ALISON RAMORA
Alison Ramoran trained at South Bay Ballet (now known as Ballet California) in Torrance, California, under the instruction of Diane Lauridsen. In 2017 she received the Daily Breeze "Making a Difference Award for Outstanding Achievements in the Arts" by the California Legislature Assembly at the Torrance Performing Arts Consortium. Upon graduating in 2018, she was given a contract with Oklahoma City Ballet's second company. She was then promoted to apprentice in 2020, and corps de ballet in 2021. While there, she performed works by August Bournonville & Michael Pink, and was featured in ballets by Septime Webre, Robert Mills, Ryan Nye, Nicolo Fonte, Jerome Robbins, and Jessica Lang. Miss Ramoran joined Smuin Ballet in 2022, where she performed works by Annabelle Lopez Ochoa, Osnel Delgado, Rex Wheeler, Nicole Haskins, Val Caniparoli, Kate Skarpetowska, and Amy Seiwert. She has also performed with Amy Seiwert's Imagery in San Francisco, and has joined Diablo Ballet for their 30th anniversary season.
EMILY RIDINGS
Emily Ridings was born and raised in Aspen Colorado.  She started her training at a young age with Aspen Santa Fe Ballet School.  In 2015 she placed top 12 for Contemporary solo at the Youth America Grand Prix (Denver).  She was also granted a full scholarship from US State Department for the National Security Language Initiative for Youth, allowing her to study at the Bolshoi Ballet Academy in Moscow.  At the end of the scholarship, she was accepted to train at the academy in their four-year program, graduating in 2019.  She went on to dance as an apprentice at State Street Ballet in Santa Barbara, and Ballet Fantastique in Oregon.  During the 2020/2021 shut down, she returned home to Aspen Santa Fe Ballet as a teacher.  Emily is excited to return to ASFB's Nutcracker! 
MARY ANN SCHAEFER
Mary Ann Schaefer, from Memphis, TN took her first ballet classes at the Allegro Ballet Academy with instructor Norah Curran. After moving to Indianapolis, IN at age 12, she studied at the Clara R. Noyes Academy of Ballet Internationale and continued her training under the instruction of Alyona Yakovleva, Tatiana Pali, and Sergey Sergiev at the Russian Ballet Academy of Indiana. In 2007, she won first place in the classical division at the Youth America Grand Prix competition, and in 2010, she competed at the World Ballet Competition, where she received a Jury Award and full scholarship to Ballet West's summer program and year round trainee program in Salt Lake City, UT. In 2012, Artistic Director Adam Sklute invited Mary Ann to join Ballet West II, where she performed in Ballet West productions for two seasons and stayed on as a supplemental corps artist for their 2014-2015 season. In 2015, Mary Ann performed Aspen Santa Fe Ballet's "The Nutcracker" for two seasons under Artistic Director Tom Mossbrucker, and was also a member of The Suzanne Farrell Ballet for two seasons, where she had the honor of performing numerous Balanchine ballets including Stars & Stripes, Tzigane, & Gounod Symphony on tour and at The Kennedy Center in Washington, D.C.
In 2017, Mary Ann returned to Indianapolis, IN as a founding company member of the Indianapolis Ballet. Over her four seasons there, Mary Ann performed many soloist roles, including "Dark Angel" in Serenade, "Tall Girl" in Rubies, & "Katerina" in The Firebird. Mary Ann is currently a faculty member at Ballet West's Park City campus.
ISABEL SHI
Isabel Shi is incredibly excited to be performing with Aspen Santa Fe Ballet for the first time as the Chinese Ribbon Dancer. Based in New York City, Isabel has been studying Chinese classical and folk dance since 2009 and also trains in ballet, modern, and jazz styles. She began studying under Zhongmei Li in 2018, with a special focus in Dunhuang dance. Isabel is currently a first-year undergraduate student at Yale University, interested in studying biology, economics, and theater & performance studies.
LUCAS TISCHLER
Lucas Tischler began dancing at the Metropolitan Ballet Academy in Pennsylvania. At age 12 he joined the School of Pennsylvania ballet and performed roles in George Balanchine's The Nutcracker and Christopher Wheeldon's Carnival of the Animals with the main company. At age 16 he moved to Manhattan, New York to join Ballet Academy East. At BAE he worked with teachers such as Wendy Whelan, Maxim Beleserkovsky, and Darla Hoover. Mr. Tischler performed the principal male role in George Balanchine's Donizetti Variations and works by Alan Hineline, Claudia Schreier, and Jenna Levin. During the summers, Mr. Tischler studied with the American Ballet Theater, Bolshoi Ballet, Miami City Ballet, Atlanta Ballet, and Pennsylvania Ballet. At age 18 Mr. Tischler moved to Chicago to join The Joffrey Ballet as a trainee and had the opportunity to perform Episode 31 by Alexander Ekman. He then joined Oklahoma City Ballet and performed works by Robert Mills and Michael Pink. Mr. Tischler's repertoire includes The Nutcracker, Dracula, Romeo and Juliet, La Sylphide, and The Firebird. Since joining Diablo Ballet in the Fall of 2021, he has danced in The Nutcracker Suite and Cinderella's Wedding by Julia Adam, Coppélia, Flames of Paris Pas de Deux, and works by Penny Saunders and Michael Wells.
DEMI TREZONA
Demi Trezona is from Eugene, OR and began her training at the Eugene Ballet Academy under the direction of Sara Lombardi. She performed and toured extensively with the Eugene Ballet Company, directed by Toni Pimble. Demi attended summer programs on scholarship at Pacific Northwest Ballet School, International Dance School, San Francisco Ballet School, and was a part of Boston Ballet's inaugural Choreographic Intensive. Demi attended Pacific Northwest Ballet School's Professional Division program, training and performing with the company in numerous ballets. She guested with Grand Rapids Ballet under the direction of Patricia Barker performing George Balanchine's The Four Temperaments in spring of 2013 before joining the company that fall. During her four years at Grand Rapids Ballet, Demi danced many soloist and principal roles, including Sugarplum Fairy in Val Caniparoli's The Nutcracker and the lead in Gerald Arpino's Light Rain. Demi danced with Czech National Ballet in Brno, Czech Republic during the 2017-2018 season and has worked with Eugene Ballet, Quixotic Fusion, and Aspen Santa Fe Ballet. She joined Boston Ballet in the fall of 2021 and danced numerous works by Mikko Nissinen, George Balanchine, William Forsythe, among others. She is currently based in New York City as a freelance artist.
ASPEN SANTA FE BALLET SCHOOL
Education is essential to ASFB's mission. With over 80 classes taught weekly, reaching over 500 children, education forms our very roots and gives children a needed creative and social outlet. Strong in our belief that dance education should be available to all children, ASFB awards over $40,000 in scholarships each year. We take pride in our alumni who have gone on to study at prestigious schools such as: Ailey/Fordham University, American Ballet Theatre, Bolshoi Ballet Academy, Boston Ballet, Interlochen Arts Academy, Joffrey Ballet School, North Carolina School for the Arts, Pacific Northwest Ballet and San Francisco Ballet School. The joyful optimism in the faces and bodies of aspiring young students fuels our resolve to preserve and strengthen our educational offerings.
ASPEN SANTA FE BALLET FOLKLÓRICO
Diversity and equity take center stage in this unparalleled community enrichment program. Aspen Santa Fe Ballet Folklórico, now in its 23rd year, has enriched the lives of thousands of local children through free after-school classes in traditional Mexican folkloric dance. Serving multiple locations in Roaring Fork Valley and Santa Fe area public schools, the program promotes positive youth development, creative expression, and the crossing of cultural boundaries. This truly unique program builds community by connecting families and keeping traditions alive.